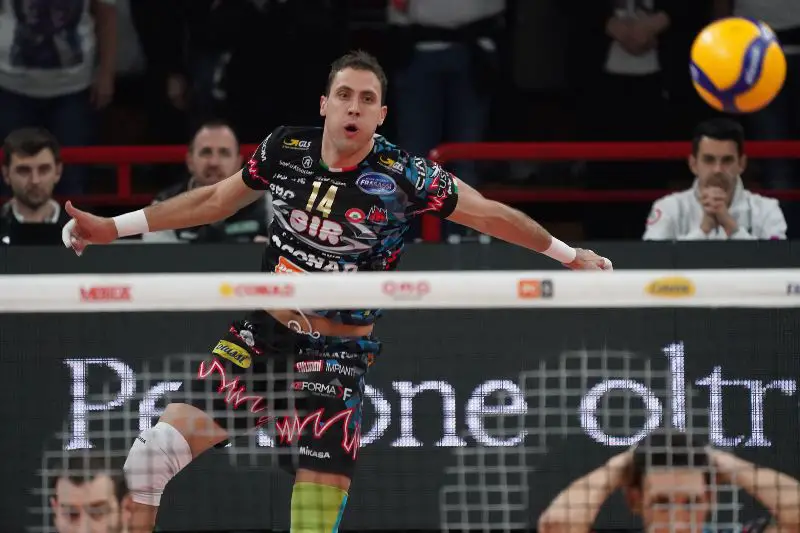 This article is mainly aimed to help beginners get to know typical things that volleyball players wear for actual games and practice sessions …
Obviously, you don't need all the elements I am about to list below. Probably all you need to get started is 3 or 4 things.
Hopefully this will break the ice and get you excited to start your volleyball journey!
1. T-shirt
Most volleyball players you've certainly seen, wear tight-fitting shirts. Indeed, wearing a fitted shirt is tactical …
Volleyball players are not allowed to touch the net, even with their clothing, which is one of the game's basic regulations. As a result, wearing a fitted shirt reduces your chances of receiving a net violation call.
By the way, you can check these tips to choose your shirt number, in case you haven't done this yet!
2. Arm sleeves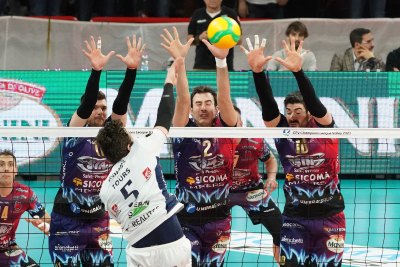 This is a stretchy material that wraps around arms softly. It can absorb perspiration and wicks it away from the body.
Arm sleeves that merely cover your forearms are sometimes available, but I recommend the conventional compression sleeves that cover your elbow and most of your biceps (Check this quality model Here at Amazon).
The most significant function of arm sleeves is to support the muscles and enhance blood circulation, which can provide you an advantage over other players if you wear compression sleeves.
Simply put, compression sleeves improve and aid in the regulation of blood flow and circulation in the arms …
Another reason to wear arm sleeves is to avoid getting burned if you fall in the field. Indeed, compression arm sleeves support the elbow joint and arm muscles in a similar way as a bandage or brace.
Learn more about why arm sleeves are critical for volleyball!
3. Shorts 
The fitted option is also the ideal option here, for a variety of reasons. Volleyball necessitates a lot of jumping and lateral mobility. When you're trying to move swiftly, baggy sweatpants or shorts can get in the way.
Wearing fitted bottoms also means you won't have to worry about flashing anyone during your fantastic dives once you're comfortable enough to start diving onto the floor for a ball.
Women are frequently seen wearing spandex shorts, which are actually pretty comfortable if you get used to them.
Also, don't believe you have to dress in the same short, bathing suit manner as ladies who compete in volleyball.
For recreational volleyball, longer styles, such as mid-thigh, are preferred. Men don't frequently wear spandex shorts, they are preferring instead to wear comfy shorts like board shorts.
4. Dry-fit shirt 
Volleyball shirts today are typically made of synthetic materials to keep volleyball players cool and comfortable during intense competitions.
In large convention halls, long-sleeved jerseys are a good choice for keeping your squad warm. When hitting the hard athletic court, long sleeved jerseys might also be more comfy.
5. Volleyball shoes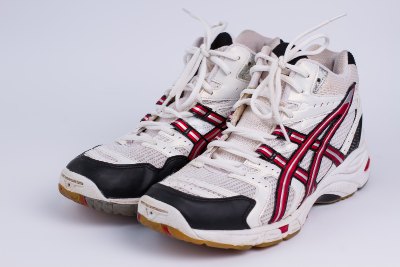 Court shoes are made to facilitate forward, backward, and side-to-side movements, as well as providing adequate cushioning for vertical jumping …
However, the most important feature that you probably should focus on (at least in my opinion) is the grip. Volleyball shoes with superior grip (Check this example) are the ones that will promote your volleyball skills Big Time!
6. Pants
Volleyball players are increasingly wearing pants or leggings during practice and games to help prevent typical stains and to stimulate muscles by raising oxygen levels passing through them.
It also aids in the reduction of soreness, particularly after very strenuous games or practice sessions.
Leggings, like compression shorts and other comparable apparel, are used because they compress the muscles and keep them securely in place.
They might recuperate faster throughout a game if the muscles are in place. By just holding the muscles in position during a game, recovery time is reduced. If the muscles are in place, they may be able to recover faster during a game.
Recovery time is cut in half by simply holding muscles in place during a game. Athletes in general are prone to sore muscles following a tough game or practice session. Leggings assist in decreasing discomfort and, in some cases, entirely halting flying.
7. Knee Pads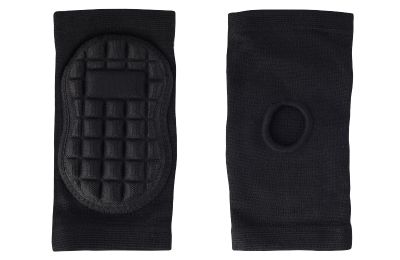 Knee pads are by far the most important element when it comes to your protection and safety…
Indeed, because there are so many low balls being hit, you'll have to kneel to reach them which would cause bruising and burns.
Your volleyball knee pads must be constructed of breathable and moisture-wicking fabric. A good quality pad will cover and protect your patella with a gel or foam shock-absorbing material.
Quick Tip: The 2 main knee pads you will find in the market are foam padding pads and gel based padding knee pads. Of course, both of them are just fine, but in case you've got bad knees, it is better to use gel based pads as these will offer even better protection for your knees. For example these quality knee pads are gel based and you can definitely rely on them for your knees protection.
For more helpful information, you might need to check this short article on how long do volleyball knee pads usually last!
8. Socks 
It won't be long until you're wearing new socks if you're wearing inexpensive socks with no support for athletic movements.
Good socks feature some cushioning as well as crucial material that wicks sweat away from your feet and keeps them dry.
Cotton absorbs water and retains it. Take a look at some of the various material combinations, and remember to buy based on quality rather than price.
Blisters, calluses, and soreness are all minimized when your feet are dry. High-knee volleyball socks have become a popular choice for volleyball players.
They can be worn all the way up to your knee, allowing you to wear knee protectors on top of them. The best volleyball socks are made of sweat-wicking material and include compression technology to keep your feet in the right places.
9. Ankle braces 
Goal of ankle braces is to support your ankle. That means, the brace should prevent your ankle from moving side to side while still allowing it to move back and forth normally.
Another consideration is compression. If you're healing, you'll want a brace that protects your ankles from swelling while still keeping blood circulating and providing support.
Breathability is also important. While you're playing, you'll need a brace that allows your feet to breathe. You will be much more inclined to wear your brace if it allows for cool breathability. This is extremly important to keep your volley ankle braces clean!
You should be able to find braces that fit under practically any shoe. Weight and comfort are also essential considerations. You may find it more difficult to jump or move as quickly with heavier braces. A brace that causes blisters or sores is the last thing you need.
10. Finger tape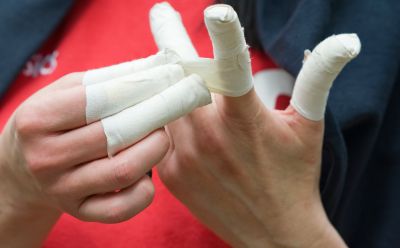 Finger taping for volleyball is the application of athletic tape directly to the skin of the finger to assist in the finger's stability.
This prevents the finger from moving unexpectedly or painfully, which could cause further damage and discomfort. Volleyball finger taping, when done correctly, has the following benefits:
Assists in the healing of the finger.
By providing extra strength to the finger, it helps to lessen the risk of potential finger injuries.
Reduces the risk of a recurrence of the injury.
Allows players to return to the court more rapidly after an injury.
 Final Thoughts …
The elements I've list here are not 100% complete, there are some other elements that you can wear for volleyball games and practice sessions …
However, I've preferred to not overwhelm you with too much things to think about.
Just keep in the mind that the elements I've shared here in this article are more than enough even for pro players!
Finally, I highly invite you to learn about how much it would cost you to play volleyball! This also includes the club fees as well as other fees …